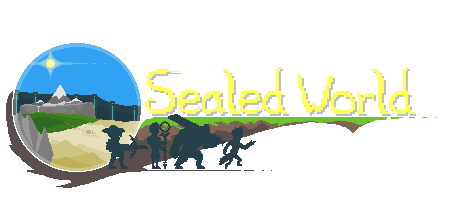 Welcome to Khaivarok, a land that long ago was sealed inside a great wall by the gods. It's not all bad though! Kingdoms are flourishing, people are living their lives, and nobody's woken the giant monster. Yet.

Make builds
Choose two classes and create your own playstyle from over 150 different skills and counting!

Go places
Take quests, hunt rare enemies, or skip it all. Your adventure is your own.

Get cozy
There's no pressure, time gates, or weekly caps. Take your time and smell the roses.

Together!
Play by yourself, or join some friends online, Use the same character for both!
Sealed World is currently in beta and free to download, give it a try!
Play the free beta!
Looking for some extra tools or information?